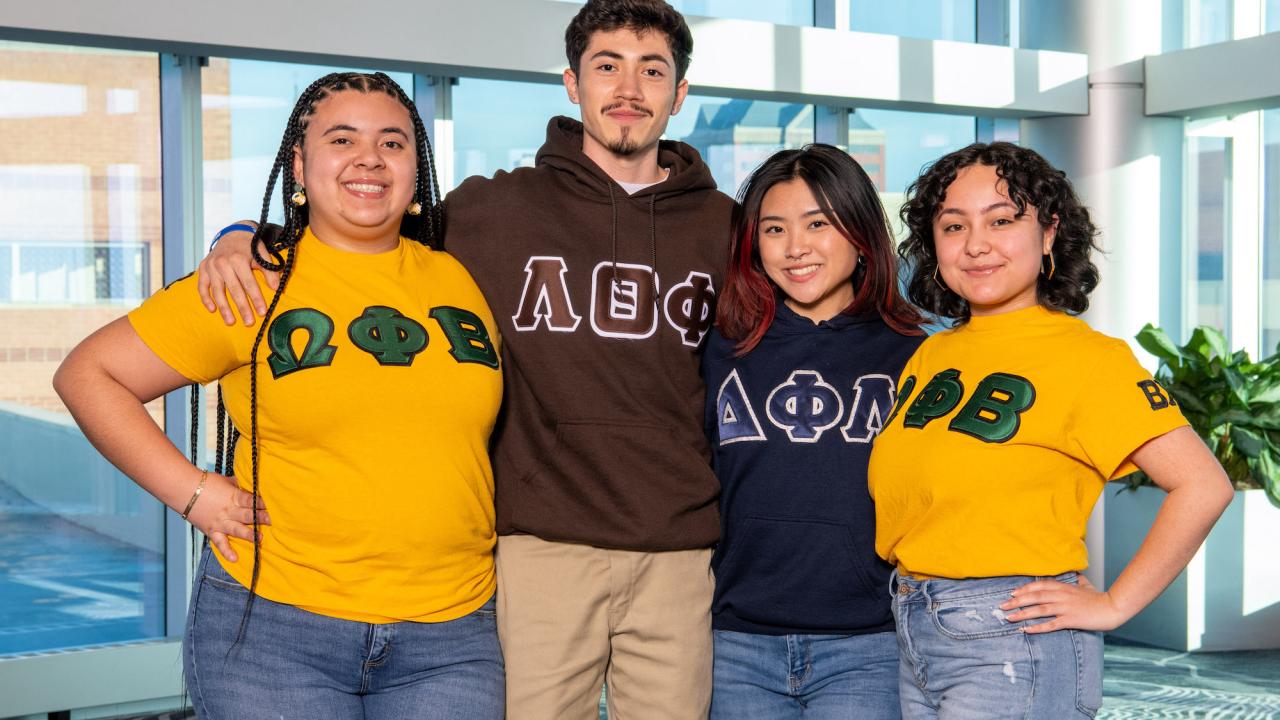 MISSION
The mission of the Diversified Greek Council (DGC) at the UNC Charlotte is to promote collaboration for the purpose of uniting Greek organizations under National Association of Latino Fraternal Organizations (NALFO), National Asian Pacific Islander American Pan-Hellenic Association (NAPA), and National Multicultural Greek Council (NMGC) on campus. The Council serves as a governing body to convene and regulate order among these organizations.
HOW TO JOIN THE DIVERSIFIED GREEK COUNCIL
Each culturally based fraternity and sorority brings in new members at various times of the year through a process called Membership Intake. Each Diversified Greek Council has different requirements for membership, and each conducts intake on its own schedule. Some organizations conduct intake each semester; others do so only once a year. Organizations conducting Membership Intake may host a meeting in which criteria for membership is explained. These are usually publicized via flyers on campus and social media.
REQUIREMENTS TO JOIN A DIVERSIFIED GREEK ORGANIZATION
All students who want to join a fraternity or sorority must have a minimum cumulative GPA of a 2.60, community service experience, and involvement in clubs or community activities. Nevertheless, each Diversified Greek Organization has its own requirements set by their (inter) national organization and UNC Charlotte colony. Please contact the UNC Charlotte chapter that you are interested in to find out their requirements.
Delta  Phi Lambda Sorority
Lambda Theta Alpha Latin Sorority
Chi Upsilon Sigma National Latin Sorority
Kappa Phi Lambda Sorority, Inc.
Omega Phi Beta Sorority, Inc.
Lambda Theta Phi Latin Fraternity
Lambda Upsilon Lambda Fraternity