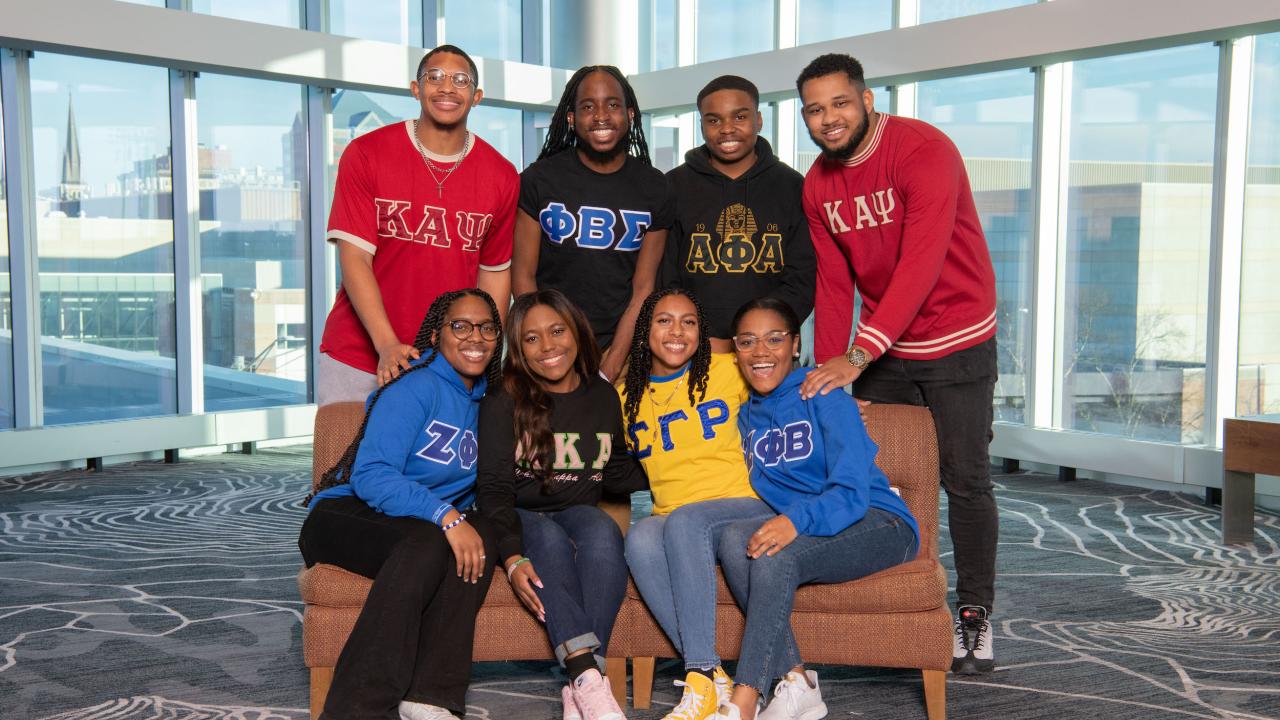 The National Panhellenic Council engages in cooperative programming and initiatives through various activities and functions.
HOW TO JOIN AN NPHC FRATERNITY OR SORORITY
Each NPHC fraternity and sorority brings in new members at various times of the year through a process called Membership Intake. All organizations governed by the National Panhellenic Council have different requirements for membership. These organizations are permitted to conduct intake based on the chapters schedule and/ or their need for expansion. Some organizations conduct intake each semester; others do so only once a year. When organizations are looking to conduct Membership Intake, many of them will host an informational meeting in which the criteria for membership is explained. These are usually publicized via flyers on campus and social media. NPHC will host a general information session about all of its organizations for students who have questions or are unsure about the intake process. This event is called "Meet the Greeks" and is held in the fall semester.
REQUIREMENTS TO JOIN AN NPHC ORGANIZATION
All students who want to join a fraternity or sorority must have a minimum cumulative GPA of a 2.60, community service experience, and involvement in clubs or community activities. Nevertheless, each NPHC organization has its own requirements set by their (inter)national organization and the UNC Charlotte chapter. Please contact the UNC Charlotte chapter that you are interested in for more information.
Alpha Kappa Alpha Sorority
Delta Sigma Theta Sorority
Zeta Phi Beta Sorority
Sigma Gamma Rho Sorority
Alpha Phi Alpha Fraternity
Kappa Alpha Psi Fraternity
Omega Psi Phi Fraternity
Phi Beta Sigma Fraternity