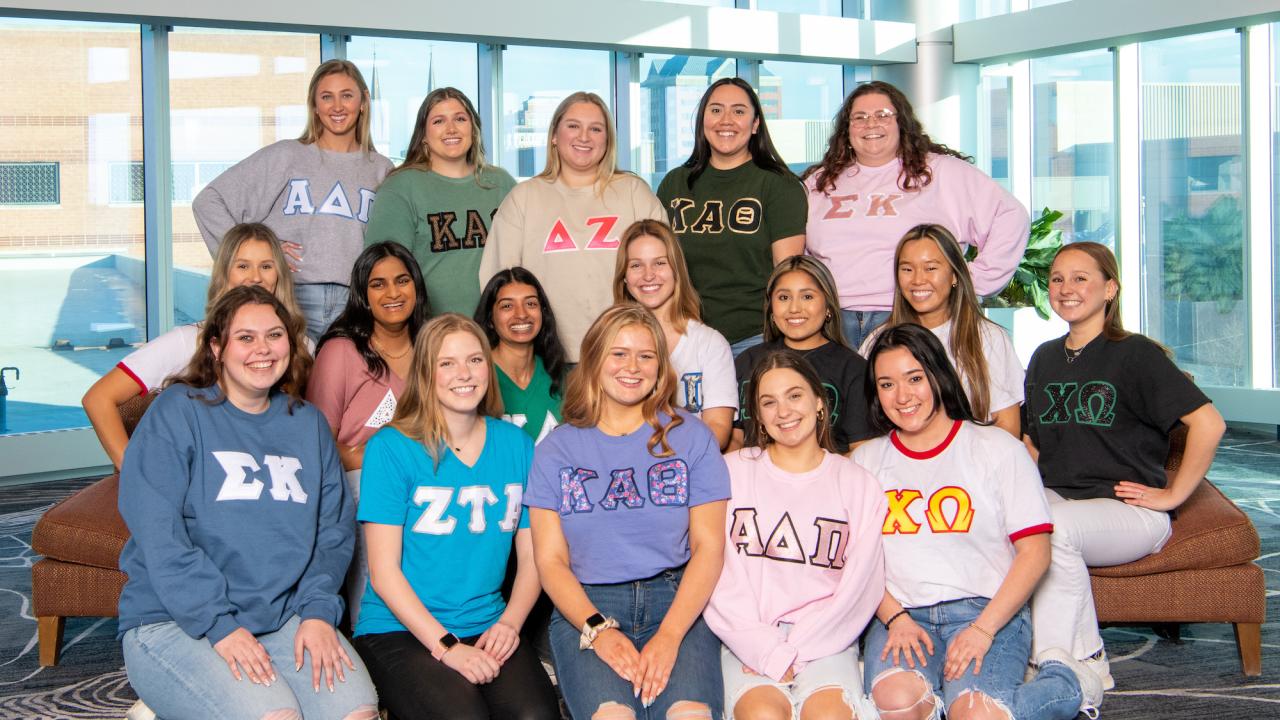 HOW TO JOIN A PANHELLENIC ASSOCIATION SORORITY
In the fall, PHA has Formal Recruitment. Formal Recruitment is a mutual selection process that allows potential members the opportunity to become acquainted with as many sororities as possible so they may make informed decisions concerning membership. During Formal Recruitment, prospective members will meet and talk to members of the chapters in the Panhellenic community. In addition, prospective members will have the opportunity to learn about each sorority, meet tons of new people, and tour the Panhellenic houses in Greek Village. In the Spring, some chapters will have an informal recruitment where member chapters hold events on their own. Contact individual chapters if you are interested in informal recruitment.
REQUIREMENTS TO JOIN A PANHELLENIC SORORITY
All students who want to join a fraternity or sorority must have a minimum cumulative GPA of a 2.60, community service experience, and involvement in clubs or community activities. To join a Panhellenic sorority and participate in recruitment, prospective members must register using this link. Each organization has its own requirements set by their (inter)national organization and UNC Charlotte chapter. Please contact the UNC Charlotte chapter that you are interested in to find out their requirements.
PHA SORORITIES
Alpha Delta Pi
Alpha Chi Omega
Chi Omega
Delta Zeta
Kappa Alpha Theta
Kappa Delta
Zeta Tau Alpha